This wiki is currently inactive and will be active in

a year and a few months

, which in

late 2014

it will resume being active. Hopefully this isn't a big impact on our wiki. Thank you for your cooperation.

Welcome to MyCool64 Testing Wiki!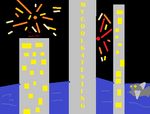 Welcome to the

MyCool64 Testing Wiki

, founded June 18, 2012 by MyCool64!
We are a wiki that is also a anyone-can-edit wiki of MyCool64 with

49

articles and

1,595

pages that you can help edit or create!
Create a page and make the wiki grow!
Upload an image or video as we only have

313

files!
Make an edit and increase our overall editcount of

3,912!

Do read the

MyCool64 Testing Wiki Policies

and the

MyCool64 Testing Wiki Edit Policy

first!
Just type the name of the template.

Featured Article

Vote!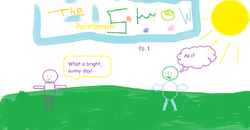 Featured Article 1
·
Featured Article 2

The Paintbrush Show is a comic in this wiki that was first added by MyCool64 on 19th June 2012. It is the 1st comic on this wiki.

MyCool64 Testing Wiki News
November 2nd 2013 (Issue #14)

Thank you to all the people who have recently helped contribute to our wiki, restoring it to its previous condition, but better. A big shoutout to all our admins who have also fixed up the major flaws. I, MyCool64, have been working on Infoboxes, to clear up the little misleading points scattered around this wiki. A majority of them have been removed. Also all our other members have also been pointing them to the right way, as mentioned before. This wiki is clearly brightening up a lot, so the admins here thank the supporters from the bottom of the hearts.

BTW (Behind the Wiki)

Featured Image

Vote!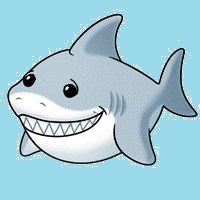 Judge 1: Great Picture! I give it 10

out of 10

! It is perfect!
Judge 2: Weird picture by MyCool64, at least that should be the new name for this picture. I give 7

out of 10

User Interview - SpadeThrow37

Vote!
Announcer: Our notable user for this month is..........SpadeThrow37!
SpadeThrow37: Hi!
Announcer: So...how old are you?
SpadeThrow37: I'm 19 years old.
Announcer: Where are you born?
SpadeThrow37: I am born in Iceland, a small country in Earth.
Announcer: So.... How did you get your username?
SpadeThrow37: Well, I really don't know English that time. So I chose a random name then followed by my favorite number. But now now I can, not only a coding, but in English...thanks to MyCool64. He is really trustful, must admit.
Announcer: Your default language is Icelandic, right?
SpadeThrow37: Yep.
Announcer: What made you make an account and contribute to this wiki?
SpadeThrow37: Well, it looked so pro at the mainpage, with 2 ACTIVE people then (Tiff or Nick and MyCool64) it really must be a good and pro wiki. I liked the concept of this wiki. Instead of coding tests, testing as a admin and stuff just is well different to what a testing wiki would generally be.
Announcer: Any more info you want to share with the public? Or your general info?
SpadeThrow37: Yes, well for my general info, I was born on November 19th, I am male and I like digging.... Anymore info to the public..... Hmmm..... Actually yes. I like to play games, but there is a lot of work currently so I can't play as much, and my fav game is Star Wars. Second to Minecraft, then Terraria then CP (Club Penguin. For Minecraft, I am playing the demo and for CP I am not a member...
Announcer: Any more info?
SpadeThrow37: No, I think we'll wrap things up here!
Announcer: That is going to do it for today! See you next month for the next user interview! Bye!
SpadeThrow37: See ya!
*Cameraman turns off the camera*

The Poll!
MyCool64 Testing Wiki Live! Chat
There are many new/exclusive emoticons! Check them ALL here!
2020 Makeovers
If it is upcoming, be sure to request your banners. The winner of the banner will change the whole wiki theme! More info will be present.
There are no current makeovers
There will be upcoming events for 2013, it will be notified here when a blog is released.
No makeovers passed for 2020 yet.
Official External Pages
Site News
The winner was MyCool64 because he was the only one who submitted something.

If there were…

Read more >
Recent Twitter Activity
Today's Date
05:09 Wednesday September 2020
Internal Contents
[[File:MyCool2013Logo.png|link=User:MyCool64MyCool64's Userspace

[[File:Cookie.jpg|

|link=User:Lolcool]]Lolcool's Userspace
Upcoming Events
Last Month's
COMPLETED
✔ Oct 27th 1. Make more Pages as Celebration of wiki's activeness
✔Oct 28th 2. Keep the Wiki active with templates
✔Oct 30th 3. Changing themes to Halloween on 30th of October

September
✔Clear Halloween style

15/11/2012 - 22/11/2012November T-Break
Next Month

Dec 1st Starting Christmas theme
MyCool64 Testing Wiki Activities
This Wiki is Also A Wiki To Chillax
This place isn't just testing, it is a place to chill out on the web even though you are on the web. Imagine the Testing Waves on the beach... Imagine in a jungle where things devour others... Imagine on a canopy of a tree 3000 miles high into the sky... Or in a 8-Bit Game that brings you nostalgia... Your imagination is in your hands. This wiki is all about.......*Audience goes feral about chillax*
Catchphrases!
There are popular catchphrases scattered all over this wiki the ones for September are...
schtuffz and NEW emoticons and emotions and emotes and emoti...*explodes*
<name>, your doctor recommends you to take a Chill Pill!! Chill Pill!! Take a Chill Pill!!
If you cannot see the writing, it is
schtuffz and NEW emoticons and emotions and emotes and emoti...*explodes*
<name>, your doctor recommends you to take a Chill Pill!! Chill Pill! Take a Chill Pill!!

You have until 31st of October to find all of these catchphrases
You get a secret Userbox. No one knows the name of one of them, only the person who created it or the person who has it.
These is the Top 10 Catchphrases of 2020. These are always chosen at the end of each year. (December) The Pick Me! Top 10 List will put all catchphrases. You cannot do that, only Top 10 Team people (Part of the team) can add catchphrases.
They are not here yet, it isn't december, and this wiki is made in June 18th, so we can't preview them...
| | |
| --- | --- |
| | This part and onwards will contain major spoilers! |